Martin Nest Cam 2008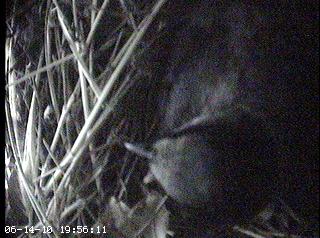 Press F5 to update image

This is a ceiling view from room #1 of the Coates WatersEdge Suites house. The opening to the entry room is at the bottom of the picture. The server captures video from a micro video camera in the attic of the birdhouse. The house is a 16 room Coates modified to 8 double room suites.