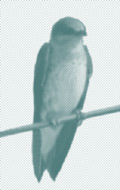 Feb 20, 2012
The purple martins have returned. Two males. I really wasn't sure we would have birds this year - last year was just terrible. We started hitting 100' weather in May. Between Jun 1st and Aug 31st, we had 78 days over 100' - with very little rain. A lot of the babies jumped out of their nests early and we didn't know where to put them back. I made my best guess on our annual totals, but I bet a lot of the little ones did not make it.

Mar, 2012
I don't remember the exact dates, but all houses are up and all rooms are open. We have 62 cavities available. We don't intend to add any more - we have plenty.

Mar 31, 2012
I lowered the original bird house - thought we had a sparrow problem. Removed the sparrow nest and found out we have 17 nests. I haven't seen any nesting material being taken into the rooms.

Apr 6, 2012
We have 11 eggs. The fun has started. The first egg was laid on Apr 2nd - that sounds earlier than usual.

Apr 11, 2012
Nest check: 47 nests; 24 eggs. We replaced the cable and winch on pole #1. The winch is nice but it takes a good 5 minutes to lower the bird house. We'll have to replace it again.

Apr 16, 2012
Nest check: 53 nests; 45 eggs. Its interesting comparing the same timeframe to last year's blog. Last year was extremely windy and we couldn't do nest checks. We were also having drought conditions. By the end of April last year, we had less than 2.50" of rain since the beginning of the year. We've already had 8 inches of rain this year.

Apr 21, 2012
Nest check: 56 nests; 124 eggs; 2 young. Yep - they laid eggs earlier this year. Normally we average the first lay date around the Apr 16th. I hadn't updated our next check form with the projected hatch dates so I was shocked to find babies already. Compared to last year at this time ... 10 eggs. Also saw our first sub-adult last year on this date. We'll have to start watching more closely - we haven't seen any yet.

Apr 26, 2012
Nest check: 56 nests; 222 eggs;14 young. Something else different this year - the number of nests with 7 eggs. We might have had a couple of nests in the past with 7 eggs - currently we have 7 nests with 7 eggs and 1 nest with 8 eggs. .

Apr 28, 2012
Finally saw our first sub-adult. I can't believe we had babies before the sub-adults even started to arrive.

May 2, 2012
We went a little longer than I like between nest checks - its been windy. 56 nests; 250 eggs; 33 young. We're up to 16 nests with 7 eggs/young. The nest with 8 eggs currently has 7 hatchlings. We left the remaining egg, but I think too many days have passed for it to hatch. We removed a starling nest and a sparrow nest. The sparrow nest had eggs - we replaced it with a trap. Hopefully the sparrow returns so we can trap it before it gets too dark.

May 6, 2012
Nest Check: 221 eggs; 67 hatchlings.

May 10, 2012
Next Check: 149 eggs; 137 hatchlingsk. Replaced the winch on the T14. We still need to do the T24..

May 13, 2012
Nest Check: 77 eggs; 195 hatchlings.

May 20, 2012
7 days between nest checks due to windy weather. 38 eggs; 230 hatchlings; 12 fledged. I would have like to put up the snake guards, but (1) it was too windy and (2) I had already had the houses down for over half an hour for the nest checks and the martins were getting antsy..

May 24 through Jun 13, 2012
Nest Checks:
5/24 - 43 eggs; 217 hatchlings; 25 fledged
5/29 - 30 eggs; 225 hatchlings; 27 fledged
6/04 - 20 eggs; 179 hatchlings; 79 fledged
6/08 - 13 eggs; 95 hatchlings; 169 fledged
6/13 - 10 eggs; 37 hatchlings; 228 fledged
.

Jun 20, 2012
The Metal House / T11 are completely empty. In the T14, we have a nest that is getting a second use - one family has already fledged and a pair of sub-adults have laid eggs. The female was sitting on the nest durig the nest check so I'm not sure how many eggs she has. 3+ eggs; 26 hatchlings; 239 fledged.

Jun 29, 2012
Things are slowing down - most of the birds have fledged. I think we will be able to call this a successful year, but the remaining birds are going to have a hard time. We've started the 100+ degree weather and yesterday was 108'. 7 eggs; 10 hatchlings.

Jul 2, 2012
The last room is hatching. Three eggs have hatched and there is one left to go. I was in a rush during the nest check - I could hear babies chirping from the T11 ... I haven't checked that house since Jun 20th. I don't know if it is martins or sparrows. 1egg; 12 hatchlings.

Jul 5, 2012
We checked the T11 today - 3 rooms have babies where nests were re-used. We currently have 21 hatchlings. I hope they make it - its hot..

Jul 13, 2012
Not much as changed -12 hatchlings.

Jul 21, 2012
Its miserably hot - 107'. We found two babies on the ground. We gave them water and put them back in their nest. They have another 10 days before their fledge date - I don't know that they will make it. 8 hatchlings.


.